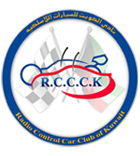 Radio Control Car Club of Kuwait






Welcome to Website
---
Welcome to the website of Radio Control Car Club of Kuwait (RCCCK), here you will find all the necessary information about RCCCK Club based in Kuwait. You will also find all the race event calendars posted on the website as well as the necessary links to register on the website. At RCCCK we bring you the very best in RC racing in the Middle East, RCCCK based in Kuwait has long been established since 2005.
We have come near to a decade of racing internationally as well locally from our first RC track built back in 2005 and now our world class RC facility that houses 4 classes of racing.
Join us today at the club and learn more about RC racing in our friendly atmosphere and get together when the weather is COOOOOOOOL.
If you are visiting the site for more information about The Camel Classic Event please click on the following link:
https://rccck.org/information/camel
Copyright © 2015 By RCCCK. All rights reserved . . . Design by knapco